Today, you might have noticed some big changes around the twitter-sphere.
Or maybe not.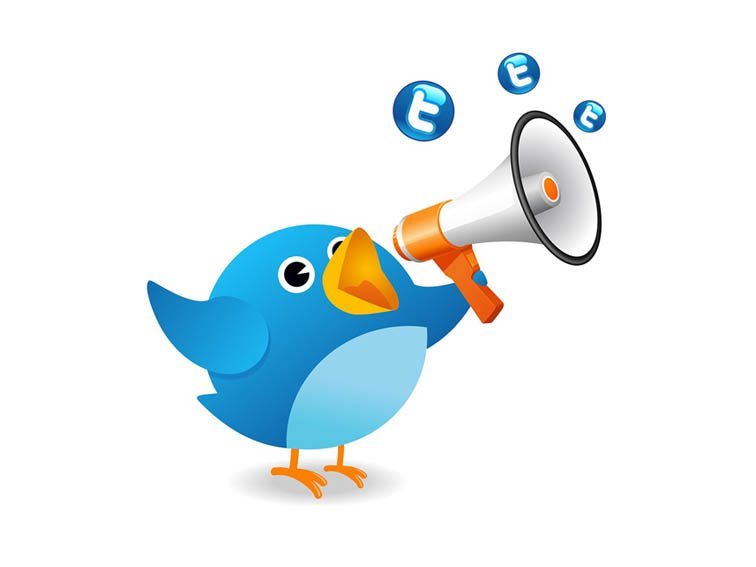 Team @wired4film has joined forces with Team @FaithBasedFilm to create a superjuggernaut faith-based wired and wireless filmmaking bonanza stream feeding tweet machine. Which, of course was WAY too long of a handle, so we've left the new and improved entity simply as @wired4film.
De-Lovely, isn't it?
How could such a thing happen? Dogs and cats living together? Christian Film Resource sites actually working together?! I know, I know. It's crazy talk. But we talked about it. We PRAYED about it, we performed some small animal sacrifices (poor gerbils) and then decide to make it a thing.
Well, you don't have to imagine what that looked like, we shot actual video of the our high level meeting.
And you can never have enough Iced Unicycle riding Octupii in the film making arena! So, happy to oblige!
So feel free to swing on by TWITTER and give us a follow when you get a sec! And look for more big things to come our way!
###
Trey Reynolds will be a household name one day.  And not in the, "Hey this guy just lit his own appendix on fire while skydiving from a stolen Hospital Chopper over the White House!" But in the good way.  He's got skeelz.  Production skeelz.  And he's moving forward in the movie making industry and phase one of his plan to take over the world is a documentary called simply, VICTOR MARX…
WIRED4FILM: Hey dude!  Great piece!  Love love LOVED the opening sequence!  That was pretty phenomenal!  Hilarious and unexpected.  Hooks you right in.  It felt like I was watching some sort of Jason Statham film.  Some Steven Segal chop sockey action going on.  Victor's got kind of that same smug confidence as Segal.  Almost a twinkle in his eye as he's being confronted.  Talk about it.
TREY REYNOLDS: Victor is a 7th degree black belt and 5th degree in weapons.  When he speaks to kids he always does some demonstrations to get their attention.  He wanted to do the same thing with this documentary.  You gotta remember, this film's target audience is for juveniles (kids) locked up in prison.  Victor wanted to do something cool that would make them interested and to keep watching.
W4F: Well it worked for this adult juvenile kid.  How did you stage it all?  It looks like a real elevator but the behind-the-scenes photos show it's built up on a soundstage?  Give us some of the anatomy of putting that scene together and working the camera into that confined space.
TREY REYNOLDS: We built the shell of an elevator in our studio.  All the walls were facades except one where all the body impacts were.  I hired a set builder to take my concept and build it out.  The ceiling was left open to hang lights above.  The silver sliding elevator doors were actually operated manually by two people pushing on either side via a pulley system (sound effects just sell the illusion).
Victor and his wife Eileen, who are black belts, actually brought two of their students to be the bad guys.  Both, I believe, are fierce competitors and one is a world champion in his division.  They choreographed the fight sequence in about 30 minutes and then we shot for 4 hours all the different angles.  They were having a blast doing it take after take.
It made my job easier because I had these disciplined martial artists hitting their marks with precision time and time again.  Using the RED camera was nice because it was all hand held and my DP was within inches of the action most of the time.  We experimented with changing frame rate from 24 to 20 to make action go by a little bit faster and changing shutter to give some of the hits that "Saving Private Ryan" effect.
W4F: Well played, Jackie Chan.  A "shell of an elevator" indeed.  So, how does Trey Reynolds choose which stories he's going to pursue? Which ones are worthy of hundreds and hundreds and sometimes thousands of hours of your time?  What attracted you about this story?
TREY REYNOLDS: We desire to tell fun and entertaining stories, but we are specifically drawn to true stories that reveal our humanity and point us to God.  We met Victor through a mutual friend.  We went to lunch with Victor and spent 4-5 hours with him as he just told us the entire story of his life.  We were laughing and crying and just amazed at all he has been through.  Nothing is more powerful than a personal testimony of God's redemption, and I knew we needed to get his story on film.
W4F: Great interviews, by the way.  Beautiful, sculpted lighting.  Shallow focus.  What did you shoot on? 
TREY REYNOLDS: We always strive to create and deliver the highest quality video for our projects, but you are always limited by budget and time.  We shot this entire documentary on Canon DSLR 5DmarkII with canon lenses.  Mostly using natural light or a simple light package for interviews.
We wanted it to feel raw and natural, especially in the prisons.  Right now, DSLR's give us that cinematic feel.  The latitude and depth of field they offer to filmmakers is great, and they are affordable
W4F: What was your strategy using the 2nd camera on slider?  You had a 3rd Camera CU across the 180 line I believe, too? 
TREY REYNOLDS: We've shot so many interviews over the years, and you just get tired of the same ol' standard set up.  Since this was a 1-hour documentary, and because Victor was going to be driving the entire piece, I knew I had to have multiple angles to cut around in post.
People flub lines, so practically it allows you to create a seamless edit, but it also gives the audience a different visual to keep them engaged.
W4F: And was that a Samurai sword of awesomeness back behind him? 
TREY REYNOLDS: We interviewed Victor in his dojo, so yes that was a Samurai sword.  The lighting was purposefully dark to keep it intimate due to the deep personal stuff he was sharing.
W4F: I'm 78% sure that was the Catholic philosophy behind the Confessional Booth. At first they try to take confessions outside in bright daylight during picnics and jousting matches and stuff…no dice.  Complete bupkiss.  Not a single person comes forward.  But, indoors, purposefully dark?  Booyah!  There are some Catholics reading this right now kicking themselves over the samurai sword thing.  They missed a golden opportunity there.
But I digress.  Talk to me about how you chose what to re-enact?  Especially since some scenes were potentially too graphic to film.
TREY REYNOLDS: Good question.  When Victor speaks to audiences, he only shares about 15% of all the bad things that happened to him.  There are some very graphic things that are just mind-boggling.
So we had two criteria for what we put in the documentary and what we left out.  First, was keep the target audience in mind; what scenes will a 12-year-old in jail identify with? Secondly, what about the Christian audience?  What scenes do we show that communicate the horrific events, but are palatable for a Christian audience?  Inevitably, two people will watch the same scene and one person will be offended or think it is too graphic, while the second person will not.
So you do your best to make the right decision on what to show and what not to show.
W4F: Absolutely! And very tastefully handled, I would add.  But, you have to show a glimpse of the darkness for the light to be more appreciated.  Or in the words of Walt Disney, "Bambi's mother has to be killed by the hunter. Bambi has to run through the forest fire. It's what Bambi does with all that, that's the story."
It's what Victor does with his pain, that's the story.  So, what was it like working with Victor?  Was it all access or was it tough to schedule all the dates?  Seems to be a very funny dude.  Is comedy a big part of who he is today?
TREY REYNOLDS:  Comedy is a big part of Victor.  He is always joking and having a good time.  He would tell you, "laughter is medicine for the soul."  Because of God's redemption in his life, I think he is humble and appreciative to be alive and be used by God.  But, he also carries around a burden for the kids that are going through what he did as a kid.  Victor was very accessible to us, and brought the intensity, hard work and dedication of being a black belt to the production.
W4F: In the film, Victor re-visits the place where he was molested as a child.  How was that set up?  What was the mood that day?
TREY REYNOLDS: We just got in the truck and drove down there.  It was a somber day.  We as a crew tried to be a fly on the wall and prompt him every now and then with questions, but we just let him revisit and relive the environment.
Because of the Post Traumatic Stress, he still has ticks that come and go, especially in anxious or nervous moments.  He was ticking a lot that day, but Victor just rolled with it.  At one point I asked him, "Victor, are you praying out loud or are you ticking?"  He said, "I'm ticking."  We just laughed.
W4F: Filming in a prison, was it particularly difficult to get releases and to get gear checked in?  How did you feel actually going into a prison situation?  Nervous?  Any particular prison filming advice?
TREY REYNOLDS: I've shot in a few prisons now and there are lots of releases, approval hurdles to go through, etc.  Typically it will not happen unless the warden approves it, and then when you are in the facility you are restricted to what you can and cannot do and where you can and cannot go.  We couldn't show any of the kids' faces unless they were over 18 and gave us permission.   We weren't allowed to shoot the grounds, just the room where Victor spoke. Stuff like that.
I guess we were a little nervous when we first got there and have to go through security and the kids or inmates come in, but after you get your bearings on the environment we were in production mode.
W4F: Having an overly active imagination, when I film in a prison, I'm pretty sure, each time, that's the day everyone is going to riot.  And next thing you know I'm going to be blood sport fighting over a bowl of oatmeal and training a mouse to carry secret messages.  And that's just the Women's prison! 
So I often have to stop and remind myself:  "Have I taken my meds today?"
 And speaking of colorful characters, what was it like hearing Victor's stories and testimonies and then meeting the dad?
TREY REYNOLD'S:  Victor's dad was a character.  They call him an old warrior, a fighter.  But yeah, it's cool to actually meet the people that are a part of Victor's story or go to the places things happened because it gives credibility and weight to the story.
W4F: Was funding a big issue? 
TREY REYNOLDS: Victor raised the money through his ministry.
W4F:  Genius!  I need to write that down, I'm having all my actors raise their own funding from now on!  What's the production schedule for a documentary like this? Was this a project you shot on nights and weekends over several months time or did you have a condensed production schedule?
TREY REYNOLDS: We scheduled 4-5 separate production dates to shoot the interviews, prisons, etc.  Those were shot in California, a few days in Texas, Tennessee and Mississippi.  And then we scheduled a week to shoot the re-enactments and the opening elevator scene.
Due to Victor's schedule and the prison dates available we spread the production over several months, which finished in November 2011.  And then we did post production from December through April 2012.
W4F:  What's your music philosophy in post?  Do you have a particular style that's more common for you or you see yourself returning to?  Is it mostly Music Library stuff or do you do original scores? 
TREY REYNOLDS: We work with an awesome composer here in Memphis, James Joseph.  I can listen to a song or soundtrack and say I want something that sounds like that, and he can create an original track we orchestrate and it just sounds amazing.
W4F: Wall-to-wall music or sparingly or when do you bring it in? 
TREY REYNOLDS: We work together on the edit of when the music should come in, transitional moments, and when it should go out.  It's another element to story telling, to keep the audience engaged and feeling the emotion of the story.
W4F: Did you tell me that your goal was to start with a documentary and then develop a Movie? 
TREY REYNOLDS: Yes, we are talking with Victor about a feature film version of his story.  Stay tuned for that…
W4F: As a bonus question, who would be your dream actor to play Victor?
TREY REYNOLDS:  As for actor, Jean Claude Van Damme, just kidding.
W4F:  Well I'm a yellow belt in Tae Bo, if that's helpful at all.  Just keep that in mind as you build your dream cast. 
Back to the documentary, I understand you had a Film Premiere in Los Angeles?  How did that come about?  How was the film received?
TREY REYNOLDS: We premiered it at Edwards Theater in Temecula, CA, about an hour outside of LA near Victor's hometown.  It was well received.  We sold out four screenings, but the best part was that both men and women told us how much God used the film, and Victor's story, to minister to them.
W4F:  What distribution channels are you using?  Are you able to get it into Bookstores?  Netflix?  Hulu?  Where can interested W4F readers buy a copy? 
TREY REYNOLDS: You can buy the film on Amazon or on VictorMarx.com.  We are meeting with distributors and looking for a distribution partner.
W4F:  I know you've been working for a while under the Flashlight Films banner. After Regent University in 2002, we met up in 2005 at NRB in L.A. and you had developed/shot some material churches could use in Christmas Plays and Easter?  Where do you see Flashlight going next?  
TREY REYNOLDS:  As our company has evolved we have changed the name to Flashlight Media Group, we do a lot of corporate/commercial work, and we create original content.  I think we are always refining our business model to adapt to this creative industry and do great work for our clients, but we will always be story tellers and be looking for scripts and ideas to create, whether that be features, documentaries, TV shows or new media.
W4F:  Are you officially full-time Flashlight Media then? Or are you still working with the church and in what capacity?  Wasn't it Germantown Baptist?
TREY REYNOLDS:  I left the staff of the church in 2005 and have been full-time with the company since then.
W4F:  Like I said, my b.f.f. Trey Reynolds has been full-time with Flashlight MEDIA GROUP since 2005.  Seven years ago!  And you all would know that, too, if you were bosom friends like us.  So, there.
You also spent a couple years in Grad School at Regent University back in the day, what was the biggest thing you had hoped to gain going into film school and what did you come away with? 
TREY REYNOLDS:  I wouldn't trade my time at film school for anything.  I grew up in the South with no experience or connections to film making.   So I really needed a safe place to go learn the craft, and Regent offered that.  I've learned a lot and could give you a laundry list of examples, but I will tell you this – I'm not the smartest or most creative guy in the world, but if you have a solid team of people around you that have a shared vision, then you can accomplish anything.
W4F:  This is a question I love to ask and it's a heart and soul question, are you ready?  How does Trey Reynolds balance family and filmmaking and dream building and daily routine and bread winning?
 TREY REYNOLDS:  That's a great question and one of the biggest daily challenges I have.  I'm 36, married and have 3 kids, too.  I put a high demand on myself to put the effort into my business and projects, but I also want to be a good husband and father.
God has put it on my heart to pursue this career, but God didn't call me to pursue a dream and sacrifice wife and kids in the process.  For me, I've had to ask friends to hold me accountable with my time.  Guys I trust that have the permission and freedom to call into question my priorities so that I'm constantly evaluating that balance.
W4F:  Even back in 2000 when we met, you had the gift for compelling filmmaking and imagery and storytelling. 
TREY REYNOLDS: David, you are too kind.  You are a great director yourself, my friend.
W4F: Marry me.  Just kidding.  I love Chik-fil-a way too much for that.  Anywho…talk to young filmmakers out there…what's the secret sauce to great filmmaking? 
TREY REYNOLDS:  That's hard to sum up in a sentence or two.  But I would say young filmmakers are usually obsessed with themselves, their ideas and what they can bring to the table as the next "great director."  I would advise them to be humble and to be a learner.  Be a sponge!  Soak up as much knowledge and experience as you can.
Don't have the attitude that you know how to do it because there are people in this industry that have been doing it a lot longer than you and you only hurt yourself with that type of attitude.  I learned quickly out of film school that the goal is to first make a living in production and secondly to one day have the opportunity to not only work on features but be a creative decision maker on features.
Unless you have a family trust fund or you're related to Hollywood royalty, that's just not going to happen overnight. It is refreshing to me when I meet a young man or woman that is coming out of film school that just has the attitude of a hard worker and humble spirit.  It's all about relationships and over time people will want to work with you and give you jobs and opportunities because of your character.  Then your experience should help improve your skills in the cinema arts to deliver when you get those filmmaking opportunities.
W4F: Words to live by.  Thank you, Trey Reynolds.  It's been a pleasure!
###
Some would say that Film History is "BOR-ring!"  Maybe.  But, you know what else history is?  NOT boring! In this 7-Part Series, Wired4Film takes us on a Filmmaker's Journey.  From the Lumiere Brothers to Lightsabers.  And remarkably, film history is repeated in your own Film Evolution: From your first Squirrel Video to becoming an After Effects Black Belt Level-138 Wizard.
PHASE 1: 1895 CINEMA IS BORN - the first phase of every filmmaker wherein we shoot everyday life, devoid of narrative and capture a ton of moments on film, a small percentage of which is genuinely usable, entertaining footage.

PHASE 2: 1902 FILM AS THEATER - Capturing limited stage-like drama (wedding videos, church plays, a friend's joke, etc) – these are films with a linear plot as the action happens.

PHASE 3: 1903 EDITING IS BORN - Shooting with Post-production in mind, telling a narrative with shot selections, and shooting/assembling your film in a non-linear fashion.

PHASE 4: 1908 INCREASING YOUR FILM LANGUAGE – The Ultimate Film School. Making short films every week.  Experimenting with the visual storytelling process and various genres.

PHASE 5: 1927 WHAT'S THAT SOUND – Audio counts.  From field audio to music and sound design.  Rounding out your screen world with sounds.

PHASE 6: COMING SOON

PHASE 7: COMING SOON
No matter what level you're on, there's always room to grow.
Let's make a movie!
###
It's Saturday morning. You should be watching cartoons, but instead you're on the internet…or maybe you're on the web while you're watching cartoons.  And if you've got a box of Fruitloops next to you to munch on…well, then you're just living a little slice of heaven.
This morning I was interested in finding out what the top stories of the past year were for Wired4Film so I swung by Google Analytics which is pretty much like having your own personal Spock on-call 24/7.  Or maybe it's Rainman.  "Yeah, Def'nitely 1450 hits this month, Def'nitely!"
Currently W4F is based on a WordPress CMS which like all things bloggery, it's not a neat and organized dewey decimal library system.  It's like the librarian throws the books into one gigantic room.  Old books get covered up by the new batch and so on.  (But hey, free Librarian!)
Sure some adventurous literary divers will take an effort to scuba down into the murky abyss for great historical treasures, but mostly people are just interested in snorkling the top.  So for the newcomers, here's what you may or may not have missed at Wired4Film:
5. Christian Film Wake-up Call
I put together this article in order to take the temperature of the Christian Film Industry circa Dec. 2008.  Still seems apropos.  Unfortunately.
4. Christian Music Industry is Dying, Will Film Follow?
Got quite a bit of feedback on this one where we checked in with the CCM industry knowing that as it goes with the Christian music industry, so it will be with the Christian film industry
3. Locally Made Film Delves into Faith Issues
This is an article by Chuck Jacobs, a staff writer for the Fayetteville Observer who put together a solid story on our friend Jeremiah McLamb's film project, MASQUERADE, shot on the RED One Camera with Northwood Academy's High School Film class.
2. These People Need your Script, Play, Short Story, TV Pilot, Etc
We've gotten a-LAWT of emails about writer-hopefuls with scripts to pawn.  Currently Wired4Film is not accepting unsolicited materials, but we're happy to connect you with someone who is.  Not sure what to do with your amazing, world-changing screenplay for that potential academy/emmy/tony-award winning script of yours?  Read on.
1. This Present Darkness: The Film That Almost Was
John Schafer is currently producing a 3D animated series for CBN.  He began to wonder, like a lot of us had, what had happened to the "This Present Darkness" movie that was rumored all the way through the 80s and dug up a BOAT-load of great pics and updates
Anywho, thanks for the eyeballs folks!  Every click is a vote.
Let's make a movie!
Didn't get a chance to see the Oscars this year?  Or maybe you watched the Oscars but missed our Wired4Film Oscar Twitter Feed?  Or maybe you TiVo'd the Oscars while at the same time wishing there were some sort of Director's commentary to go along with the show!  Well, Filmmakers, your wish is our command!
We Tweet'd the Academy Awards this year and re-assembled all that hard work and colorful commentary in all of its raw and undigested fervor right here for your viewing pleasure!  A minute-by-minute, play-by-play for  the 82nd Annual Academy Awards…
The W4F Oscar Tweet-fest
Tweeting the Oscars….but from the couch…not the Kodak theater…Boo! 18 mins to go.
8:11 PM Mar 7th
Clooney needs a haircut….or some hair gel that holds up under rainy/humid conditions. Gyllenhall bro&sis look great! #Red Carpet
8:14 PM Mar 7th
No old blue jeans for Miley…no botox either….good for u! Bucking the system!
8:23 PM Mar 7th
Tina Fey & Steve Carr need to be a real life couple…too cute! They could have a whole batch of little NBC kids and sitcoms!
8:25 PM Mar 7th
The Streep v The Bullock….it's goin down tonight…the chanel's gonna hit the fan! #RedCarpet
8:26 PM Mar 7th
Red carpet over…on to the show…still miss Billy Crystal's opens….and the oscar goes to… #RedCarpet
8:30 PM Mar 7th
"The moment you've all been waiting for…?" Being spoonfed a Chargrill shake by Kate Beckinsale? Oh…the opening #…I see…#oscar
8:34 PM Mar 7th
So Doogie is the new Jackman who was the new Billy Crystal. Got it #Oscars
8:34 PM Mar 7th
Coming soon to ElectronicArts: "Precious: The Video Game" RT: Steve Martin #Oscars
8:40 PM Mar 7th
RT@boxofficemojo: Alec Baldwin has only starred in one $100M movie prior to 'It's Complicated:' 'The Hunt for Red October' in 1990: http://bit.ly/cfplH8
8:43 PM Mar 7th
Reeeeeally need to see "Invictus"…and "Up In the Air"….and "Hot Tub Time Machine"…but "Invictus" first. #Oscars
8:46 PM Mar 7th
Actor in a supporting role: Kristoff Waltz (Inglorious Basterds)
8:48 PM Mar 7th
RT @boxofficemojo: 'The Blind Side' crossed the $250 million mark yesterday, its 107th day of release…http://bit.ly/ctvCpN
8:51 PM Mar 7th
Best Animated Feature film: Up….Pixar…who knew? #Oscars
8:59 PM Mar 7th
One guy on stage for 'Up'? Shouldn't there be like 800 people up there? #Oscars
8:59 PM Mar 7th
For those keeping score…that's Shiney Silver Dresses: 6 #Oscars
9:01 PM Mar 7th
My facebook peeps that are getting auto-updated each tweet think I've gone CRAZY with the typing and the updating and the sending…
9:03 PM Mar 7th
Best Song: Ryan Bigham and T-Bone Burnett (Crazy Heart)…over Randy Newman? The world has gone mad? #Oscars
9:05 PM Mar 7th
Shout out to District 9…awesome pic…amazing effects….lot of secrets in District 9 #Oscars
9:06 PM Mar 7th
Robert Downey Jr and Tina Fey…I totally wanna write that movie too!!! #Oscars
9:12 PM Mar 7th
Best Original Screenplay: Mark Bowl (Hurt Locker)…right on! #Oscars
9:15 PM Mar 7th
RT @boxofficemojo: Original Screenplay nominated movies had an average gross of $87.7M. http://bit.ly/9Usltr
9:15 PM Mar 7th
My doppelganger has for the longest time been "Ferris Beuhler's Friend"…Cameron…
9:19 PM Mar 7th
Oscars 80s flashback! Ack! I don't want my member's only jacket anymore! #Oscars
9:21 PM Mar 7th
RT @KatzMoney: Hurt Locker screenplay win suggests Best Picture as well.
9:19 PM Mar 7th
W4F Oscar Tweet Feed will be cut reeeeeeal short if person I'm borrowing wireless from shuts off their 'puter. #Oscar
9:27 PM Mar 7th
Best Animated Short: Nicolas Schmerkin…3000 unofficial sponsors! Funneh. #Oscars
9:32 PM Mar 7th
Best Documentary Short: Music By Prudence #Oscars
9:34 PM Mar 7th
RT@jonmckee: "The tools never make a great film, Its what you do with the tools. Telling a great story, entertaining the audience. " – John Lasseter
9:33 PM Mar 7th
Live Action Short: The New Tenants #Oscars
9:36 PM Mar 7th
Hahahahaha…Ben Stiller…dressed like an Avatar! #Oscars
9:38 PM Mar 7th
Best Makeup: Star Trek! Spock's ears get an Oscar. #Oscars
9:42 PM Mar 7th
RT@bittespuhlen: "When you're a man sometimes you wear stretchy pants in your room…just for fun." – Nacho
9:42 PM Mar 7th
RT@THR: Up next — Best Adapted Screenplay – An Education, In the Loop, Precious, Up In the Air or District 9?
9:45 PM Mar 7th
Who is your "Hollywood Spouse?"….mine is most definitely Rachel McAdams. Lurv her.
9:49 PM Mar 7th
Best Adapted Screenplay: Jeffrey Fletcher for Precious! #Oscars
9:50 PM Mar 7th
…only they should announce it like Gollum…like, my "preciousssssssss" #Oscars
9:51 PM Mar 7th
RT@boxofficemojo: Precious has grossed $47.4 million, middle of the pack among Adapted Screenplay noms. http://bit.ly/cNUYlI
9:51 PM Mar 7th
Lauren Bacall…you know how to whistle don't you? #Oscars
9:55 PM Mar 7th
Roger Corman is credited with launching sooooo many Hollywood director careers! #Oscars
9:55 PM Mar 7th
Robin Williams is my co-Star from "Patch Adams"…well co-star is a strong word…I definitely graduated two peeps behind him in the film
9:57 PM Mar 7th
Actress in a Supporting Role: Mo'Nique (Precious) ….2nd Precious Win…or "my precioussssssss"…. #Oscars
9:59 PM Mar 7th
Mo'Nique gives a shout-out to Tyler Perry…this is as close as a faith-based film as we've got at the Oscars, peeps. #Oscars
10:01 PM Mar 7th
Director John Hughes has quite an impressive resume on IMDb: http://www.imdb.com/name/nm0000455/
10:05 PM Mar 7th
RT@terracecrawford: "It can be about the performance and not the politics." – Monique Rocks! (via @nealcampbell) // i agree. that was a great performance.
10:04 PM Mar 7th
Art Direction: Avatar…given by Sigourney Na'vi Weaver #Oscars
10:07 PM Mar 7th
Hope my film students are watching this to see all the OTHER PEOPLE needed to make a film. 10% inspiration….90% perspiration. #Oscars
10:08 PM Mar 7th
Costume Design: The Young Victoria, Sandy Powell…also for Shakespeare in Love and The Aviator….oh she's gooooooood! #Oscars
10:11 PM Mar 7th
RunPee.Com says best time to go to bathroom is NOW!! During commercial!! #Oscars
10:14 PM Mar 7th
Needs a whiplash warning before we go from National TV to a local car commercial….uuuuurch! My neck! Blah!
10:16 PM Mar 7th
Emo Twilight Kids….so somber…. #Oscars
10:19 PM Mar 7th
RT@kemmeyer: Ima gonna sleep with the lights on after horror tribute @ the #oscars
10:21 PM Mar 7th
Horror montage keeps going and going and going……. #oscars
10:22 PM Mar 7th
Excellent…an education in sound editing…wake up film students…work, I tell ya…movies = work! #Oscars
10:23 PM Mar 7th
Best Sound Editing: Paul N.J. Ottosson (sp?) Hurt Locker #Oscars
10:26 PM Mar 7th
Best Sound Mixing: The Hurt Locker…Cameron's ex-wife scores another statue #Oscars
10:27 PM Mar 7th
Early odds are that Hurt Locker is winning best picture #Oscars
10:28 PM Mar 7th
And the technical awards for a bunch of people we lumped into a giant category for super grain nano technology #Oscars
10:29 PM Mar 7th
Recap: 8 Silver dresses, 5 cutaways to unsmiling Clooney, 3 Hurt Locker Awards, 2 for my Preciousssssss… #Oscars
10:31 PM Mar 7th
Best Cinematography: Mauro Fiore for Avatar…2nd tonite #Oscars
10:36 PM Mar 7th
Demi looked fabu…not like Madonna with her "gollum arms" #Oscars
10:39 PM Mar 7th
Apparently Brittany Murphy died of 'natural causes' on Dec 20, 2009…did not know that… #Oscars
10:44 PM Mar 7th
Totally don't remember that dance scene in "Hurt Locker"…. #Oscars
10:48 PM Mar 7th
RT@human3rror: "The people at the very top don't work just harder or even much harder than everyone else. They work much, much harder." – Malcom Gladwell
10:47 PM Mar 7th
Best Original Score: Michael Giachinno (sp?) "Up" #oscars
10:52 PM Mar 7th
"If you wanna be creative, go do it…it's not a waste of time" Michael Giachinno #Oscars
10:54 PM Mar 7th
Best Visual Effects: Avatar!! $300M here, $300M there, pretty soon you can buy yourself some decent effects! #Oscars
10:55 PM Mar 7th
RT@THR: Avatar 3, The Hurt Locker 3, Precious 2
10:56 PM Mar 7th
Best Documentary Feature Presenter: Matt Damon….he just rocks okay! It's not a man-crush. He's just cool! #Oscar
11:02 PM Mar 7th
Best Documentary Feature: The Cove #Oscars
11:04 PM Mar 7th
Best Film Editing: The Hurt Locker ? Hmmm. Not seeing it. #Oscars
11:08 PM Mar 7th
Editors is crazier than writers and composers. #Oscars
11:08 PM Mar 7th
RT@druckenmiller: http://twitpic.com/17aqep – Winners "bag" at Oscar party, those BNC cables? Ehh bunch a production folk..
11:12 PM Mar 7th
Best Foreign Language Film: uhhhh…the secret du rosas…or sus ojos…errrr something foreign….so glad Na'vi doesn't count #Oscars
11:18 PM Mar 7th
RT@THR: Next up Best Actor– Firth, Bridges, Freeman, Renner or Clooney?
11:18 PM Mar 7th
Not worried about Avatar…Cameron's crying all the way to the bank. #Oscar
11:24 PM Mar 7th
What's with the Best Actor campaign speeches? They've already voted…let's see who's got it… #Oscars
11:28 PM Mar 7th
Best Actor: Jeff Bridges "Crazy Heart" 1st Acad Award, 5th Nom #Oscar
11:33 PM Mar 7th
RT@DaveGrumme: Congratulations Jeff Bridges – 75 films and counting.
11:34 PM Mar 7th
RT @timastevens: I respect celebrities who have stayed married. Way to go Jeff Bridges for your Oscar–but more for 33 yrs of marriage.
11:39 PM Mar 7th
boxofficemojo The Best Actress category had a better box office showing than Best Actor: $408.8M vs. $173.1M http://bit.ly/9Usltr
11:45 PM Mar 7th
Best Actress: Wow! Sandy B! Blindside! #Oscars
11:49 PM Mar 7th
RT@boxofficemojo: Blind Side is Sandra Bullock's highest-grossing movie at over $250M, folloed by another 2009 release, The Proposal: http://bit.ly/a4r2An
11:50 PM Mar 7th
Best Director: Katherine Bigelow "Hurt Locker" – first female academy award ever in this category #Oscar
11:55 PM Mar 7th
Oscar Subtext = Suck it Tarantino! #Oscars
11:58 PM Mar 7th
Best Motion Picture: The HURT LOCKERRRRRRRRRR…with little fanfare and buildup by Tom Hanks #Oscars
11:59 PM Mar 7th
Alrighty then….go back to work tomorrow….finish those films, people! Got some work to do!
12:03 AM Mar 8th
For Official Oscar Night Winner Info and to View Acceptance Speeches click here.
###
Alrighty then, Wired4Film is not ready to concede we've reached W4F 2.0 status yet, but we have taken a gigantic technological leap forward by launching our Twitter campaign.  
Not heard of Twitter yet?  Not sure what it does or how to make it work?  
We don't either!
But we're reminded of the time we ventured forth to join a small group in a burgeoning online social network 4 or 5 years ago called FACEBOOK, and we realize…why not?  Could be big one day.  Could be huge.  
Or it could be this generations' New Coke.  Jury is still out.
Either way, we had some initial questions, but we have been guaranteed the following in joining the Twitterification of America:
1. You can't blow anything up or be blown up using Twitter
2. A Tweet is not a communicable air-borne virus.  Although it may be contagious.
3. Twittering is not a part of the government bail-out, but nor is it tax deductible.
4. Webster will be revamping modern lexicography (?) again to update old phrases to "A Penny for your Tweet" or "Stop! Or I'll Tweet!"  and perhaps "What the Twitter is going on here?!?"
5. Bad Tweet puns are punishable by small fines or community service.
6. I'll be stacking books at the Community library this weekend for #4 violations
Anyway…follow us by going and clicking….er…."Follow":
http://twitter.com/Wired4Film
…or at the bottom of the home page is a Twitter Widget.  Use it.  Love it as we have loved it!
###
RALEIGH, NC – Ushering in a new age of faith-based film news and commentary, Wired4Film.com launches today, pulling together hundreds of news bits  from all over into one convenient location.
"It's like Hollywood Reporter meets Facebook meets Passion of the Christ," says Editor-in-Chief, S. David Acuff, "only different!"
And he's only joking a little.  Though the site launches with only the Newswire service in place, the ABOUT US page specs out plans for the site to develop its Social Networking as well; to fill a growing void in Christian filmmaking, to both report the news and to connect an increasing community of artisans.
"With dozens of film and TV projects in the works," Acuff explains, "it seems a shame that we only hear about 2 or 3 of the biggies."
Make sure to visit the ARCHIVES early on which detail all the articles by Month and day providing an index for the site.  Also, are you in the middle of a project yourself? From development to Premieres and film debuts, we want to hear about it, so drop us a line using our CONTACT PAGE.
S. David Acuff is an award-winning Writer-Director-Editor in North Carolina with over 15 years of film and video production experience.  He says the idea for the website came in 2000 while attending film school at Regent University's Graduate program.  It was there he discovered so many more Christians with a call to the Film Industry, but no forum to keep them all networked and talking after graduation.
"It's imperative that we keep the dialogue lines open as we move forward together to take an active part in this industry.  Because it's time to stop boycotting and counting swear words in Hollywood films and roll up our sleeves, get in there and become the change we've been crying about for years," Acuff says.
Welcome to Wired4Film.com!   Let's Make a Movie!